12 SERVINGS OF COLD BREW TAKES ONLY 1 MINUTE
It's super easy and crazy delicious:
1.   Spoon coffee into the filter.
2.   Pour water into the mason jar.
3.   Screw on the lid and place in the fridge for 12 hours.
4.   Serve your cold brew fresh from your fridge!
And the best part? Each serving only costs 15 cents!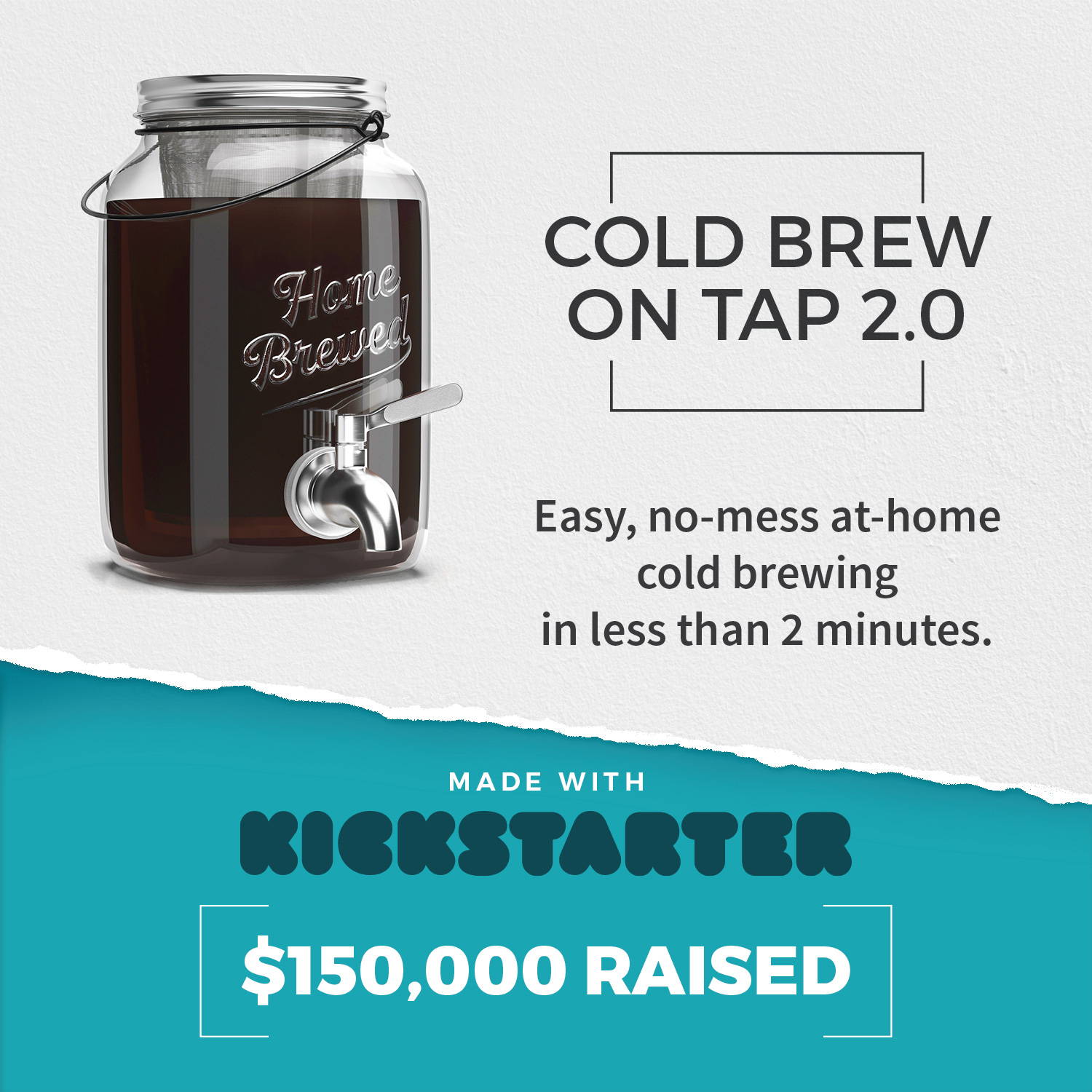 MAKES 12 SERVINGS
Perfect for a week's supply of cold brew for a household of one or two people.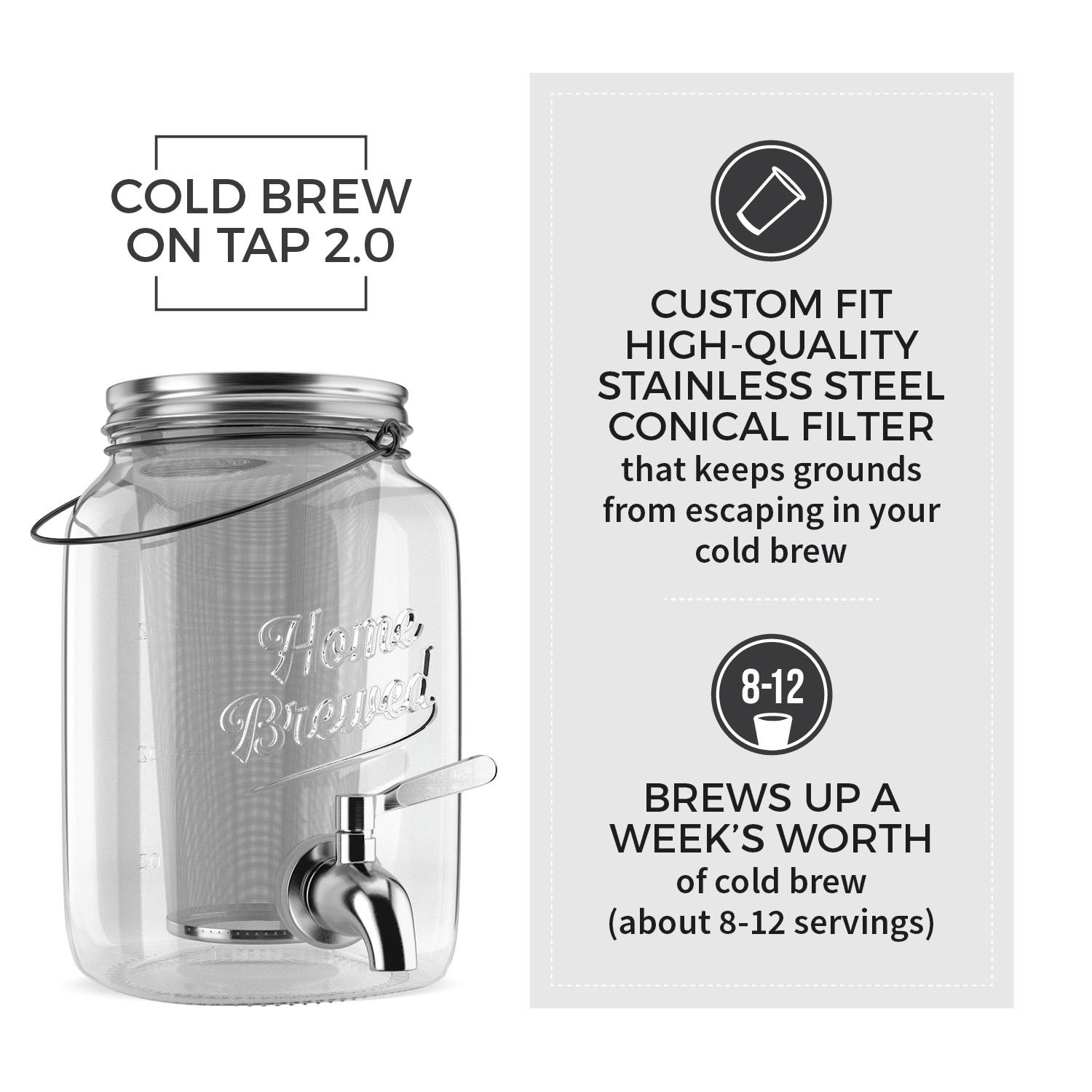 STAYS FRESH FOR 2 WEEKS
Our cold brew maker is fully sealed, so your coffee stays fresh for up to 2 weeks!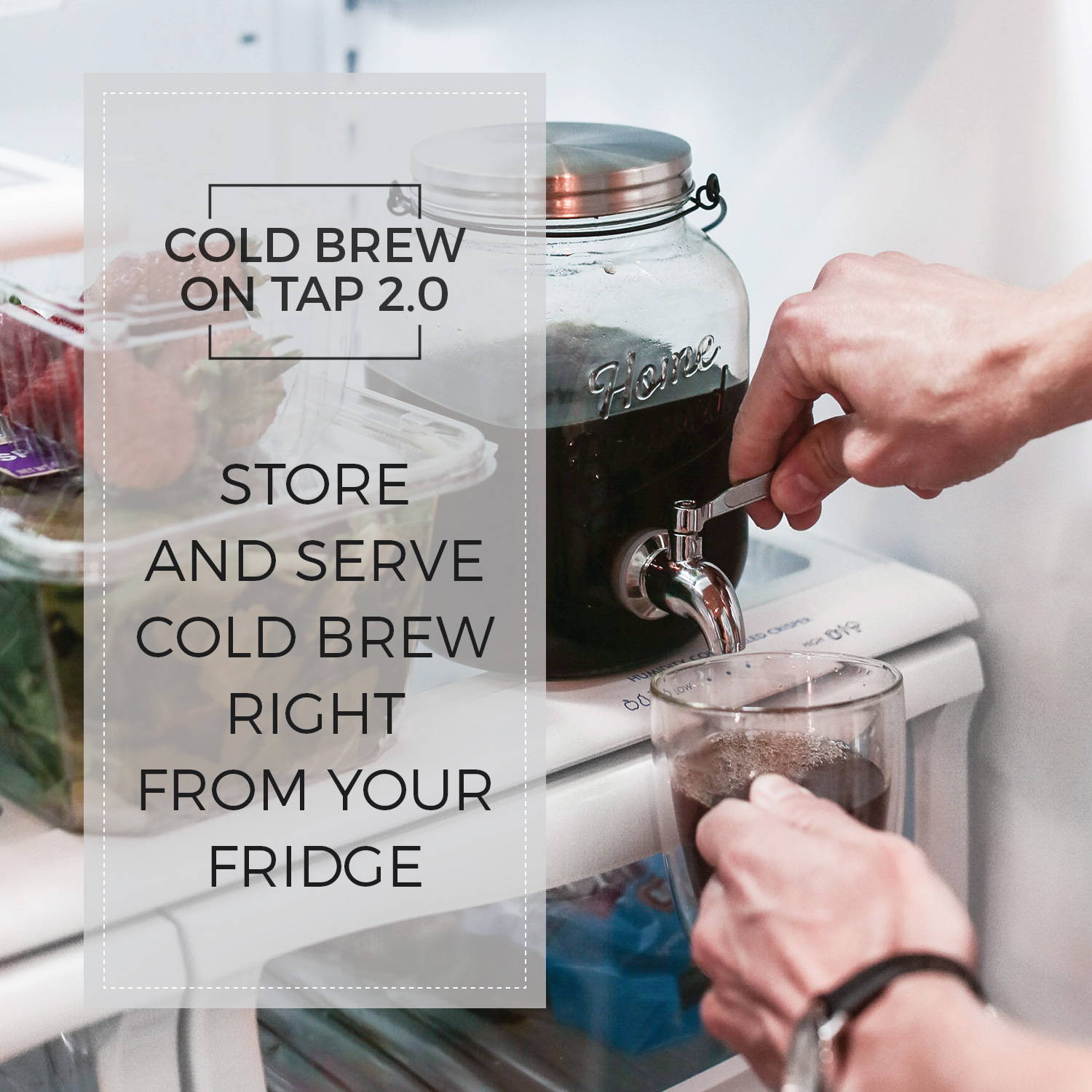 EASILY FITS IN YOUR FRIDGE
Our maker is compact, so it fits perfectly on most fridge shelves. Serve fresh cold brew right from your fridge!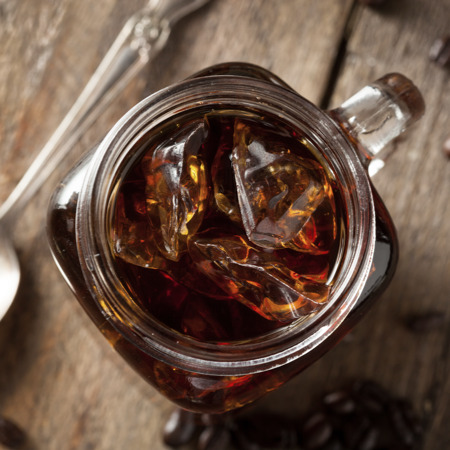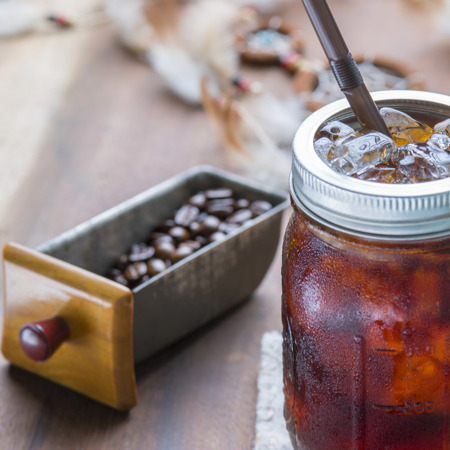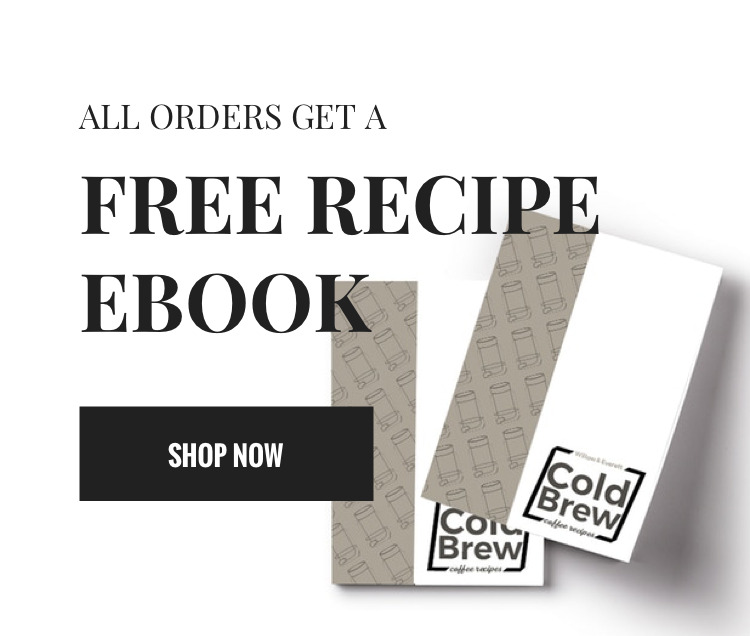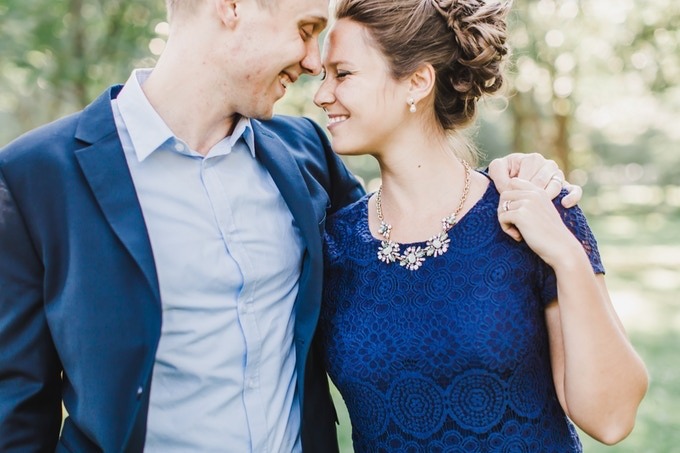 As a married couple living in Boston, we realized that our daily coffee shop visits were costing us more money and time than we wanted to admit. We couldn't figure out why every in-home cold brew coffee maker had so many issues—we just wanted to save money and have cold brew any time we wanted.
We tested dozens of different methods and contraptions, then finally settled on a design that was stylish, easy to use, and convenient to store and serve from. 


Now, every morning we just open the fridge, turn the spigot on our Cold Brew on Tap, fill up our thermoses, and get going!